• 30 Second Read • banner bags • Montclair NJ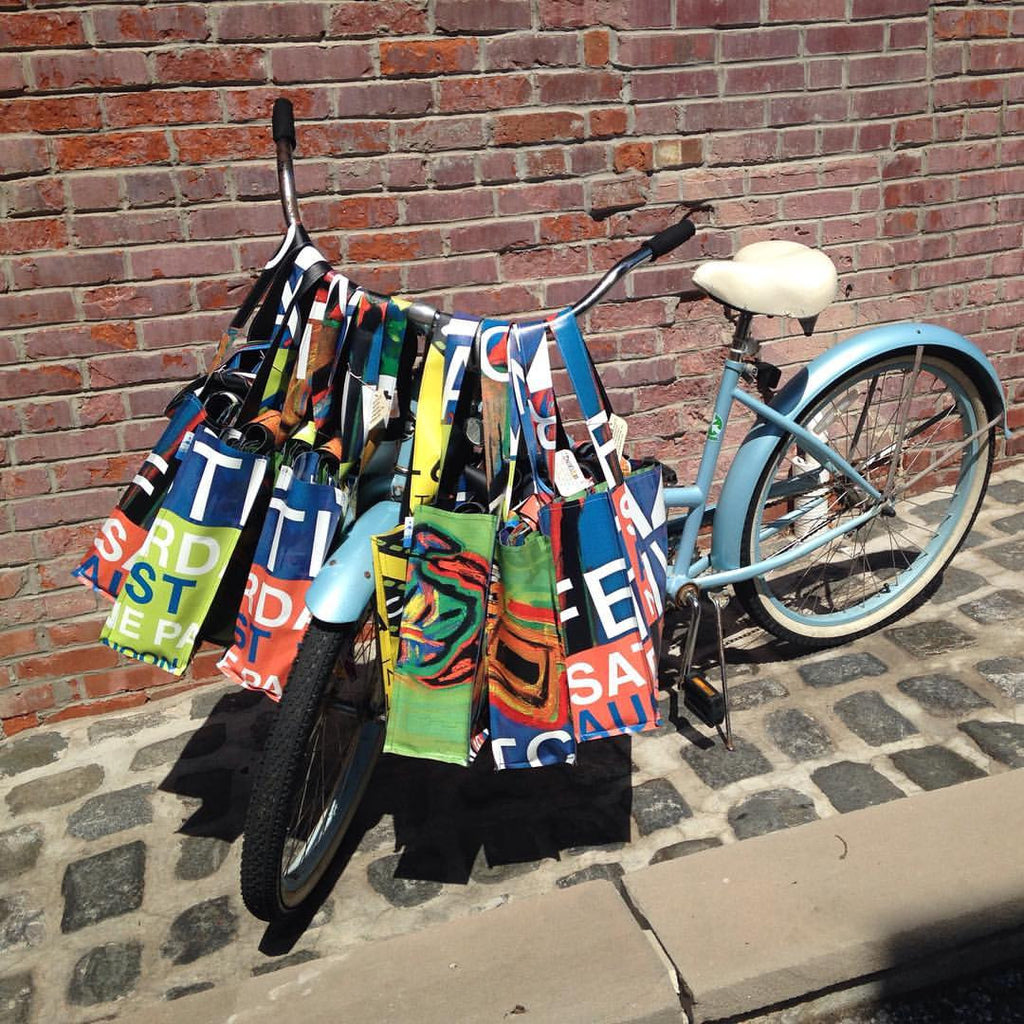 This week I made the final delivery of repurposed banner bags to Jazz House Kids. This order included Wine Bottle Totes, Trapezoid Totes, and Square Totes, pictured here being delivery on the handlebars of my blue beach cruiser.  I actually rode it the 4 blocks from my apartment to the office! JHK sells them at events like today's Montclair Jazz Festival!    
---
• 1 Minute Read • banner bags • Montclair NJ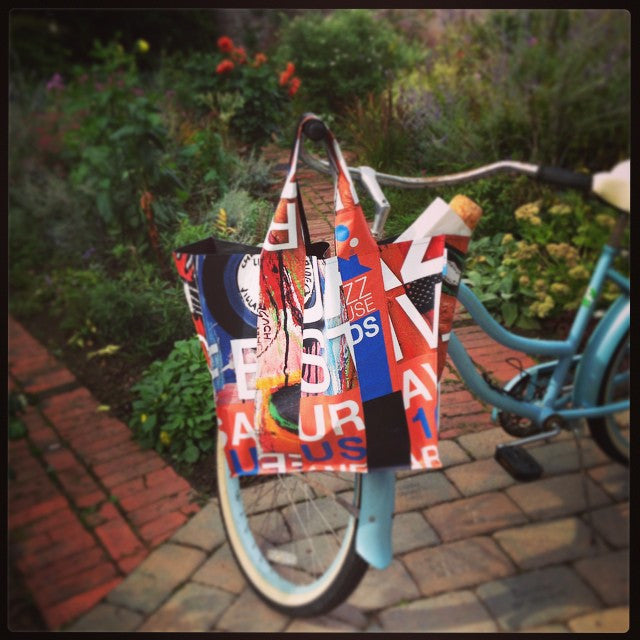 Since 2013 I have been making a line of tote bags using repurposed vinyl banners. My first client was the Montclair Film Festival and over the years I've also worked with Jazz House Kids, Eat.Play.Live...Better, and the Montclair Historical Society. The images on the banners are deconstructed when I cut the pieces, and I love how they look when they are sewn into my signature designs. Here is a visual history of my repurposed banner bags over the last 3 years.  
---
• 30 Second Read • banner bags • MMF16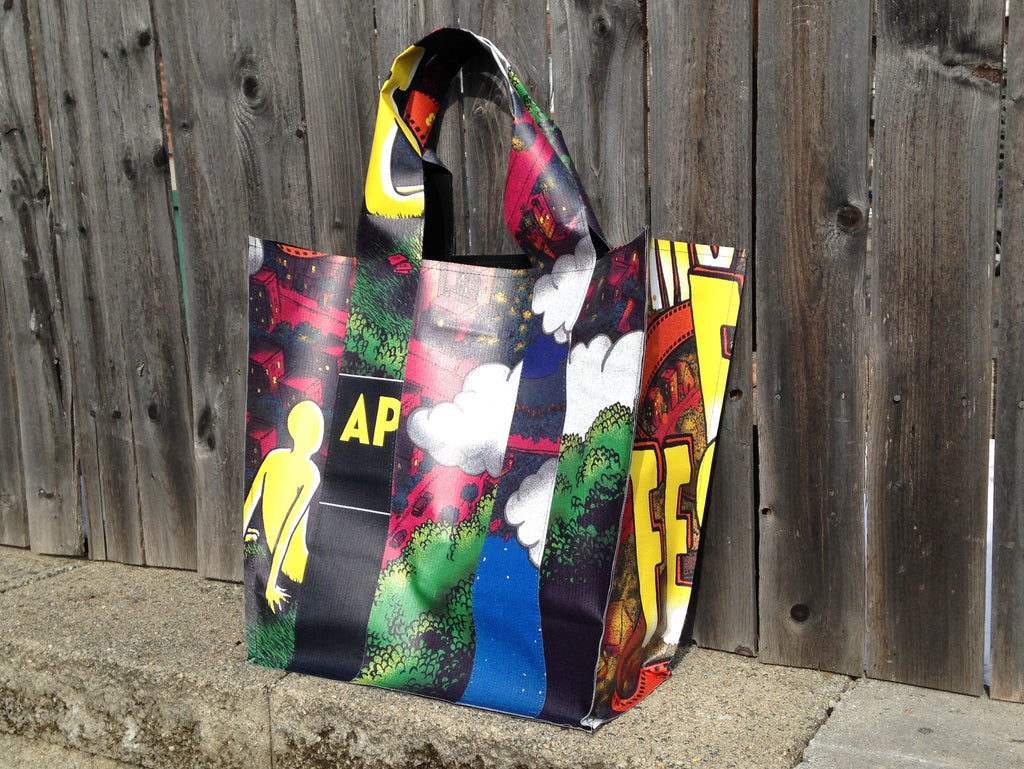 The Montclair Film Festival began it's fifth season Friday and the celebrity sightings are sure to be on the rise thanks to 6 venues, 150+ films/events and 100+ special guests. I love the banner bags I make from repurposed vinyl Montclair Film Festival banners from previous years! The designs look great reconstructed into different shaped tote bags. Wine bottle totes and square tote bags are available in the shop as well as my one-of-a-kind "ransom notes" zipper pouches made from upcycled t-shirt letters. They're a great way to store your ticket stubs after the festival and they all make great...